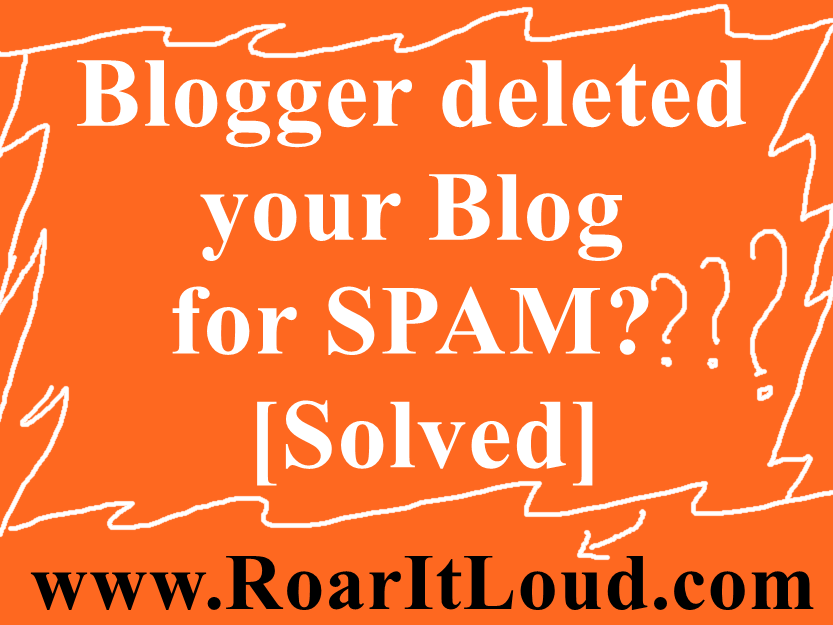 It's very disappointing when you receive a mail from Blogger and open to read 'Blogger deleted your blog for SPAM' its very hard and disappointing when blogger deleted your blog for SPAM. I have already told you Why Blogger is Best platform for beginners as well as for bloggers. What to do when your blogger blog is deleted by Blogger for SPAM? In this post you can find how to reinstate your blog or we can say how to restore your blog after deleted by Blogger and continue Blogging with Blogger.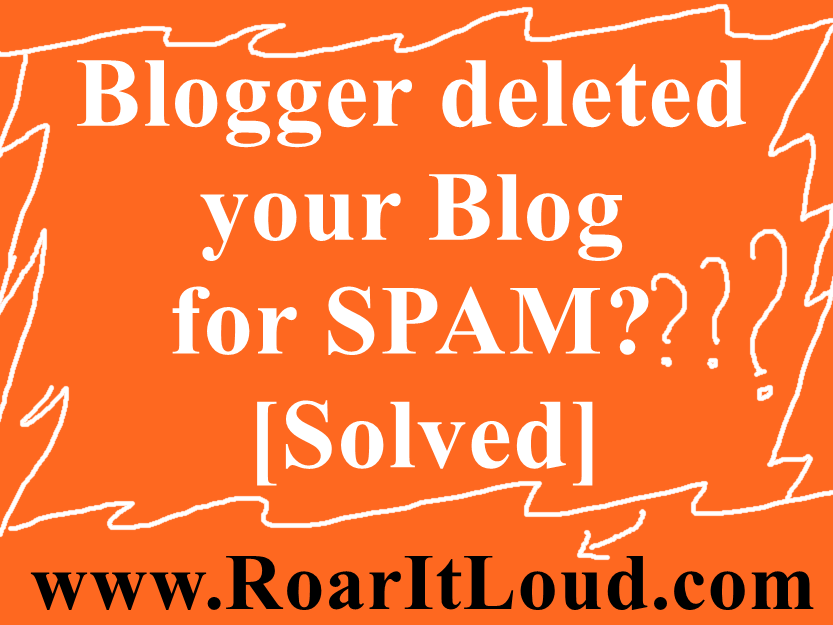 Blogger Deleted My Blog
First of all I want to share my experience which mail I received by Blogger to me. One of my friend's blogger blog was deleted by blogger for SPAM. I don't know why they deleted. But after reading the mail send by Blogger to me (as I was also Admin in the Blog) which were as follows:
I got a mail by Blogger <no-reply@google.com> with the following message:
"Hello, Your blog at http://abcd.blogspot.com/ has been reviewed and confirmed as in violation of our Terms of Service for: SPAM. In accordance to these terms, we've removed the blog and the URL is no longer accessible. For more information, please review the following resources:
Terms of Service: https://www.blogger.com/go/terms Blogger Content Policy: https://blogger.com/go/contentpolicy – The Blogger Team"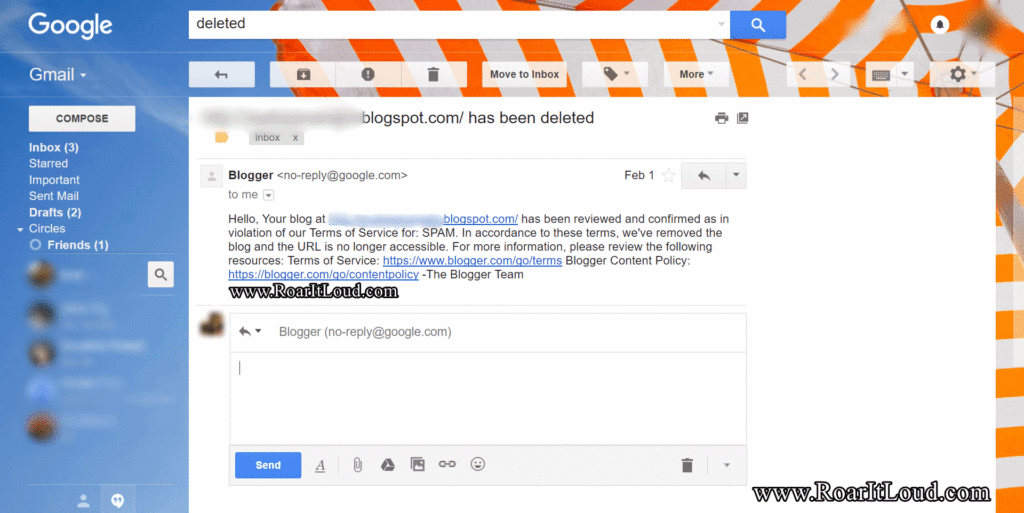 Appeal When Blogger Deleted My Blog For Spam
After reading this mail, I read both Terms of Service & Blogger Content Policy but I was not violating any of their terms and policy. Then I open the Blogger Dashboard and found my blog is deleted but with a note, Appeal if you want to recheck the review and to delete the post which Violates terms and policy. After clicking 'Appeal' button my blog was restored and accessible. As I was not violating any terms and policies I Appealed and logout. May be within a day or less than 24 hours I received this:
Blogger Reinstate my Deleted Blog
Mail by Blogger – "Hello, We have received your appeal regarding your blog .com/. Upon further review, we have determined that your blog was mistakenly marked as a TOS violator by our automated system and, as such, we have reinstated your blog. We apologize for any inconvenience this may have caused in the meantime and thank you for your patience as we completed our review process. Thank you for understanding. Your sincerely, The Blogger Team"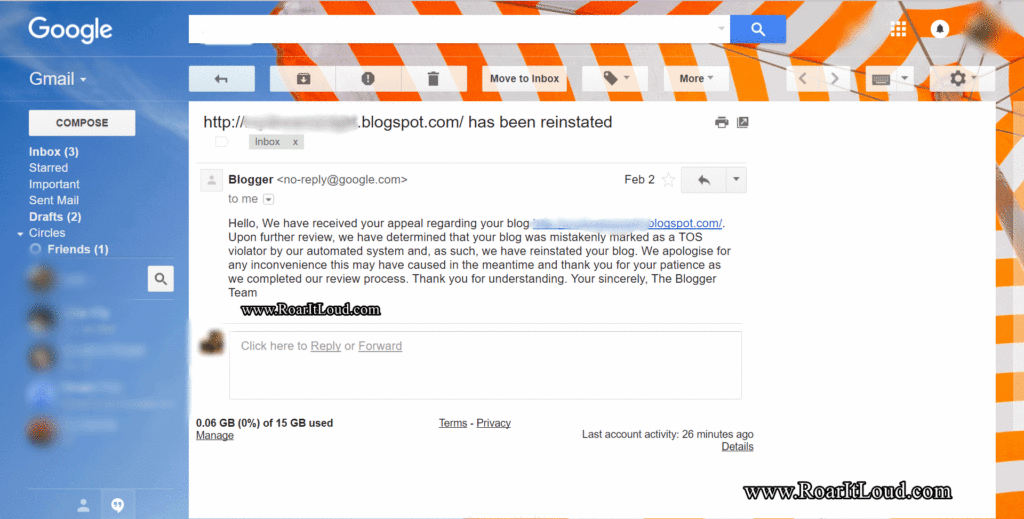 Conclusion
Blogger have their Robot or bots who regularly check your blog for any TOC violation. Read both Terms of Service & Blogger Content Policy to avoid getting your blog deleted by Blogger. Regularly check your blog for Security Issues   with your site's content on Google Webmasters Tool or Search Console. If you are violating any Terms and Policy then you have to delete those posts to reinstate and restore your blog fully. Blogger may delete your blog if you do not appeal maybe after 1 month.