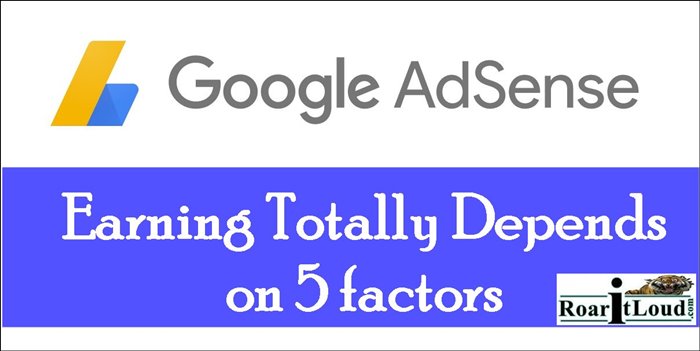 Google AdSense allows publishers to serve automatic text, image, video, or interactive media ads on their website. Try Google AdSense to Monetize your Website and open a new way to earn money from your website for you. Google AdSense offers Customization and control, Performance tools, experiments lab etc. If your Google AdSense Earning is low and not increasing then this post is for you.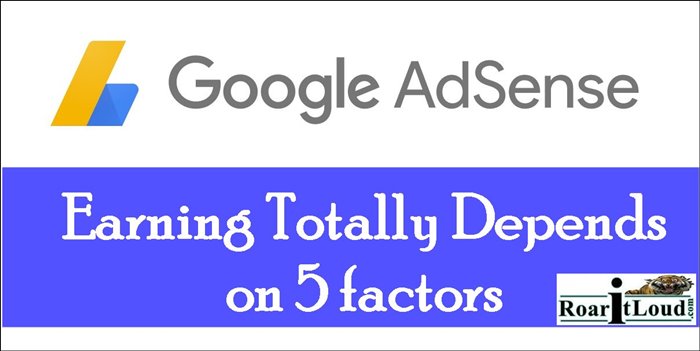 Google AdSense Earning is totally depends on these 5 factors.
Blog Niche
Ad-Unit Size
Ad placement
Website Traffic
CPC rates
Visitor's Country
Blog Niche
The first and the most important factor is your Blog Niche. Blog niche is simply the main or single topic of your blog. If your blog is particularly for one single topic then you can get great traffic, Google Reputation and High popularity. For example, if you have a blog of Mobile then whenever a new query is search related to mobile then Google may put your website on 1st page. Your post URL on 1st page means great traffic from Organic search. Increase in traffic may result Authenticity of your website.
Ad-Unit Size
The selection of the Ad-Unit Size for your website is another Google AdSense Earning factor. Here are some Recommended Ad Size Units by Google AdSense.
Responsive*
728 x 90 (Leaderboard)
336 x 280 (Large Rectangle)
320 x 100 (Large Mobile Banner)*
300 x 600 (Large Skyscraper)
300 x 250 (Medium Rectangle)*
*Recommended for mobile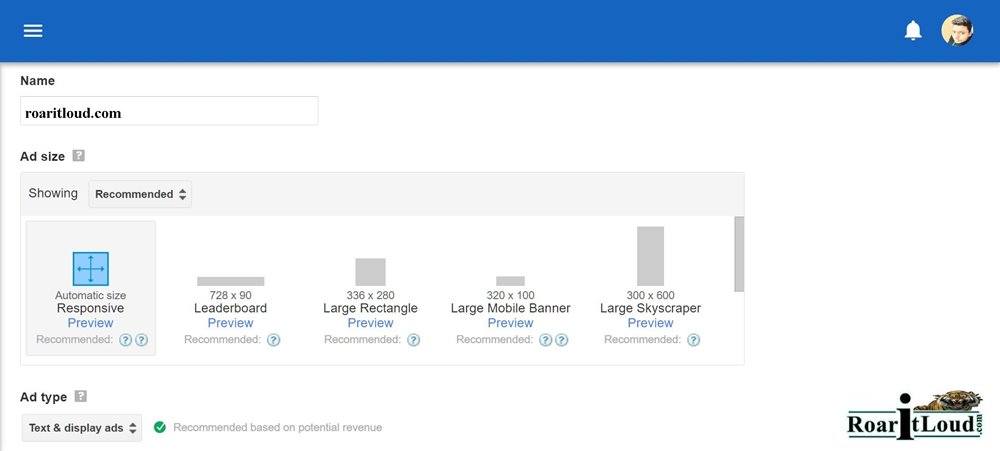 Ad placement
Ad Placement plays another role to determine the Google AdSense earning. After selecting the Ad-unit sizes you must know the Best Ad Placement Space on your website. You can put your ad unit in-between the post or in the Sidebar of your website. Best ad Placements are Above the Fold of your website. Above the fold means the area displays without scrolling the page down.
Website Traffic
You must have a great volume of traffic on your website to earn a good amount of money with Google AdSense. The Google AdSense Earning is also depends on the number of traffic you are driving to your website. If you have a less traffic like 50-100 visitors per day then you have to work on SEO. SEO stands for Search Engine Optimization. It is a practice to increase your website ranking and to be index on the 1st page of the Search Results.
CPC rates
What type of posts you are writing and what are the keywords on your post determine the CPC rates. Here, CPC refers to Cost Per Click. The money earned by the Publisher when a Visitor clicks on the ad  is refers to as Cost per Click. CPC also depends on the Keywords found in our post. If you have a Free SMS or wallpaper website then your earning will not be so high even if you have a great traffic. Create a post with High CPC rates keywords.
Visitor's country
This is the main factor on which the Google AdSense Earning depends the most. It is linked with the above point i.e. Website Traffic and CPC. If your Website Traffic is coming from the Developed countries like UK, USA, Britain, Europe etc, then your CPC rate will respectively increase. There are many keywords which can pay you $$ like Insurance, Donate, Loans, Hosting etc.
I will not say that only these matters for Google AdSense Earning. There may be many other factors that Google AdSense Earning Depends.