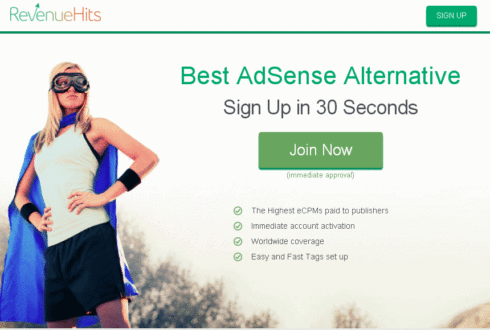 RevenueHits is one of the Best Google AdSense Alternatives who pay you more revenue. Do you know How To Make Online Money With Google AdSense? If you are Rejected by Google AdSense you can easily Get Google AdSense Account Approved with Blogger and if you are banned by Google AdSense then don't give up, your dream of Earning Money Online from blog is not ended yet. Revenue Hits is here to pay you for your traffic. In fact, in this post you will find a Unbiased Revenue hits Review and Revenue hits Payment Proof of $22.52. With Revenue Hits I earned Dollars so I want you to Join Revenue Hits after reading RevenueHits Review. Also Read the 17 great ways to make money online from home legally.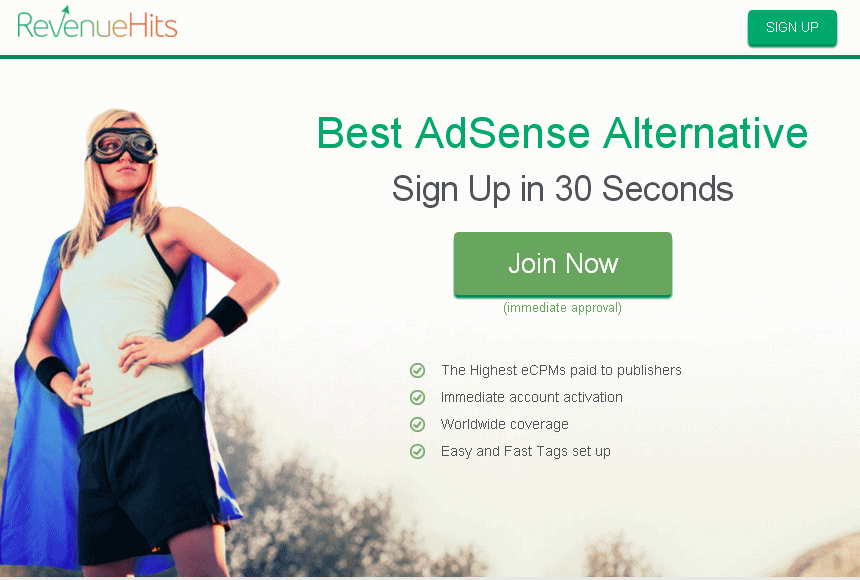 Revenue Hits Review 2016 With Payment Proof
About Revenue Hits
"Revenue Hits is Performance Based Ad Network that was build by and for publishers. Established in 2008, Revenue Hits ad serving technology delivers more than 2 billion impressions daily to a growing clientele of thousands of publishers, across the world." You can earn with Revenue Hits if you got rejected or banned by Google AdSense.
Revenue Hits Review – The Key Features of RevenueHits.com
The Highest eCPMs paid to publishers.
Immediate account activation.
Worldwide coverage.
Easy and Fast Tags set up.
RevenueHits Pay via
Paypal (20$ Minimum)
Wire (500$ Minimum)
Payoneer (20$ Minimum)
You must give a chance and Sign up for RevenueHits
RevenueHits Review Of Ad Units you must Use
Banner Ads
158×21 Button
Popunder
NewTab
Interstitial
Mobile Dialog
So if your traffic is coming from mobile with Browser like Google Chrome then you must use Banner Ads, 158×21 button, Popunder/NewTab and Mobile Dialog ads. If your traffic is using browsers like Opera mini then NewTab and PopUnder may not work for you. If your large amount of traffic is using Opera mini in mobile and you only want to earn money then use Bidvertiser which is best to earn money. You can also have a look at Bidvertiser Review.
RevenueHits Review – Genuine or fake?
As you can see the Alexa ranking of RevenueHits.com that is 6049 in Global and 946 in Indonesia, 4941 in India. Which Means that people visit this website and actually they are Genuine and really pay for the traffic. You can also see the Alexa Ranking of Revenuehis.com Here.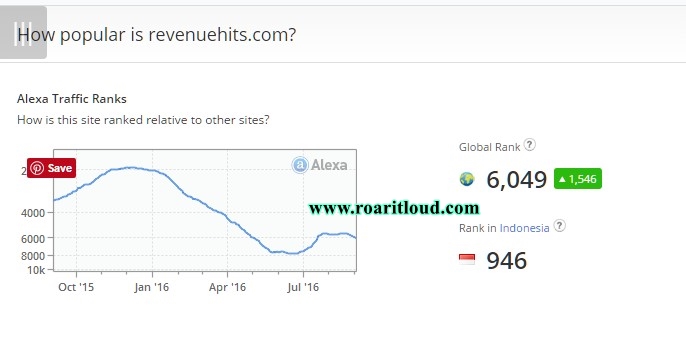 Update: However now, 14,863 global rank and 1,177 in Egypt.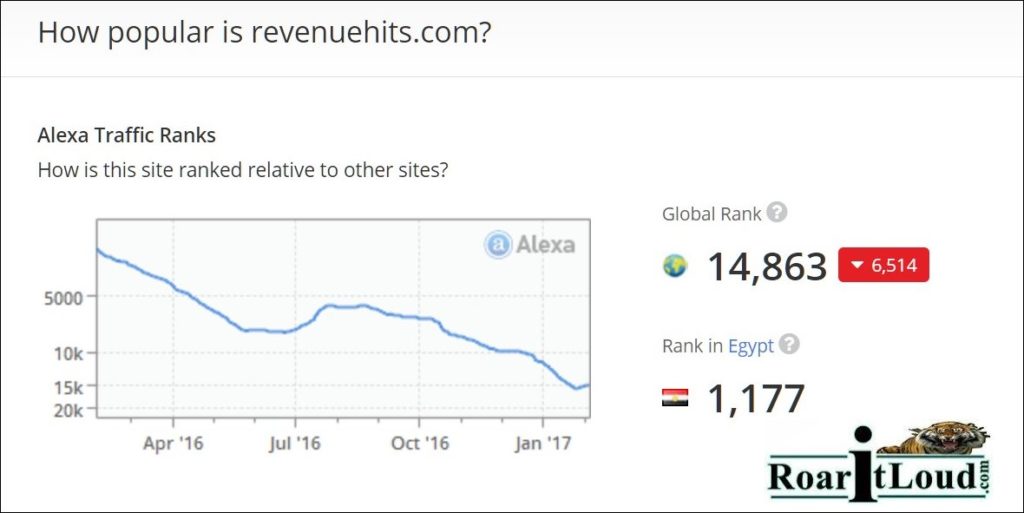 Obviously  they are not fake they really pay on time. They Pay in net 30 terms, therefore your next payment is the previous month balance amount. Current Balance include all unpaid earnings of the current month and previous periods.
RevenueHits Review Payment Proof 2016
Finally here is the RevenueHits Payment Proof of year 2016.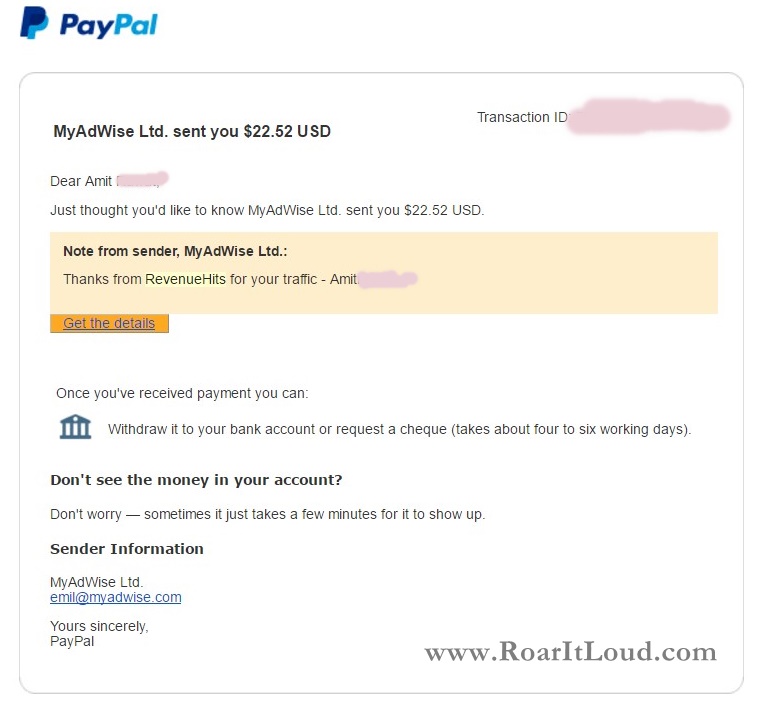 Conclusion
To summarize my post,if you are banned by Google AdSense or not,  RevenueHits is one of the Best Google AdSense Alternative. At least give a week or a month to RevenueHits to get the keywords and pay you more after some time. On the other hand don't forget to use PopUnder and Newtab which are the best Ad unit in RevenueHits. With this in mind you must Go with RevenueHits Today.