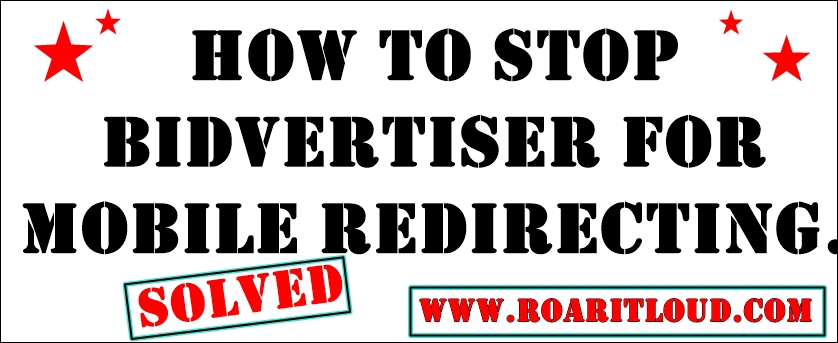 As Google already restricted webmasters for indulging in the practice of Sneaky Mobile Redirects you should not do Mobile Redirects for mobile users. In my earlier post I already discussed about What is Sneaky Mobile Redirects and How to Resolve It.
If you are a publisher and monetize your site with Bidvertiser then this post is absolutely for you.
Bidvertiser which is counted as one of the Best Google AdSense Alternatives who pays really on time can someday become the reason of your site Downfall. Yes, downfall. Google is removing all the sites who are doing mobile-redirects.
To continue earning with BidVertiser you should know How to stop Bidvertiser for Mobile Redirects.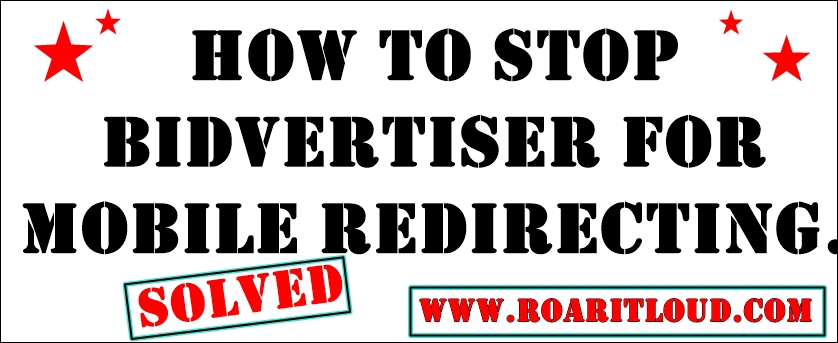 What is Sneaky Mobile Redirects
Sneaky mobile redirects usually occur and seen when a site redirects the users on a mobile or smartphone devices to some other content not made available to a search engine crawler. These types of sneaky redirects are counted as the violation of Google Webmaster Guidelines.
Google Search Quality team can straight away take action on such sites those who are indulge in this practice of Sneaky Mobile Redirects. 
This includes removal of URLs from Google Search Engine Index. Continue Reading more about What is Sneaky Mobile Redirects and How to Resolve it.
Why you should Stop Mobile Redirects?
You should Stop Mobile Redirects because this can leads to the removal of your site URLs from the Google Search Engine Results.
Which means your site will not be index and shown in the Search Results which surely gonna affect your Earning and the site traffic will fall down and hit the ground. So, its better to stop mobile redirects to remain in the list of Google Search Results. Even your users will not like the redirects of page and thus they will open another site link of their result.
Who Should Stop Mobile Redirects?
I have seen this myself while I was testing and checking the Mobile Redirection in different browsers like Opera Mini, Uc Browser and Google Chrome. I found that Mobile Redirects is mostly done on Opera Mini Browser which redirect the web page to open your Store like on Android Google Play Store and same for Uc browser. Browser like Google Chrome on Android Smartphone are not indulge in Mobile Redirects the web page but may open the Pop-under or Pop-up.
Publisher should stop Mobile Redirects if:You have a huge percentage of their site traffic which comes from Google.
Visitors Using smartphone/mobile.
Visitors who are using browser like Opera Mini.
How To Stop Mobile Redirects In Bidvertiser?
You can easily disable Mobile Redirects in Bidvertiser and continue earning. Just Sign In to your Bidvertiser Account and Edit Preferences of all the Ad Units one bye one. You only have to disable this option in preferences of all the ad units, 'Display Mobile App Store / Google Play Ads'. Refer to the Snapshot below.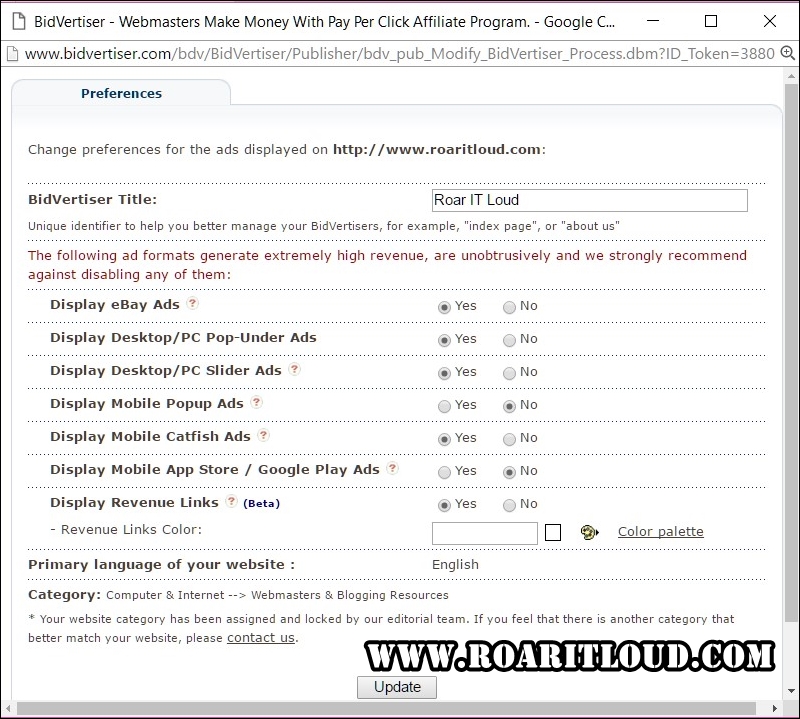 After Disabling the Display Mobile App Store / Google Play Ads, check your site by opening the URL in Opera mini browser. If you are still redirected to some page or Mobile App Store then Disable Mobile Popups Ads and Catfish one by one.
Request for Reconsideration
After removing all the scripts which are causing mobile redirects you can request for reconsideration. So that your site can be indexed in Google Search Console. The following are the steps to send a Reconsideration request to Google.
Go to Manual Action in Google Search Console and select your site.
Click Request a Review.
Tell them how you addressed the specific issues like, I removed all the Ad codes etc.
'Tick' I acknowledge that my site does not violate Google's Webmaster Guidelines.
Send the Request by clicking Request a review.
Note: Google takes 1 to 3 weeks to approve or disapprove your request for review.